Today is exactly one year since I had my first day at Microsoft in Denmark, at Microsoft Development Center Copenhagen, as a Software Development Engineer, Student Worker. Back then, I joined the "Microsoft Dynamics NAV Application Integration" while everyone was on vacation, leaving only me and my team leader at the office.I remember being really excited to start on the job I'd been dreaming of, since I was 6 years old. Looking back, I understand why!
Microsoft is an incredible place to work at; the people, the facilities, the freedom; I couldn't wish for more! So what does an SDE Student worker do at Microsoft, during the first year? Well the short version; a lot of different things!
First off, I had to learn the product. I had no prior knowledge to Dynamics NAV what so ever; except that I had heard the name once before and the term "Enterprise Resource Planning" meant nothing to me at all.
Along with learning what Dynamics NAV is and what it can do, I also had to learn a new programming language, as the internal language of Dynamics NAV is C/AL, luckily I had plenty of experience with Object Pascal from using Delphi, so the syntax wasn't hard to learn; the transition into using a Database-style language however deemed more of a challenge; because it was nothing like SQL.
When those obstacles were over, it was time to write some code and get somewhere.
A couple of prototypes have been my main focus for the last year and only a few bugfixes here and there, however with the release of NAV 7 up close, this should change in NAV 8 So from now, thanks for the awesome year, let's take another one or 20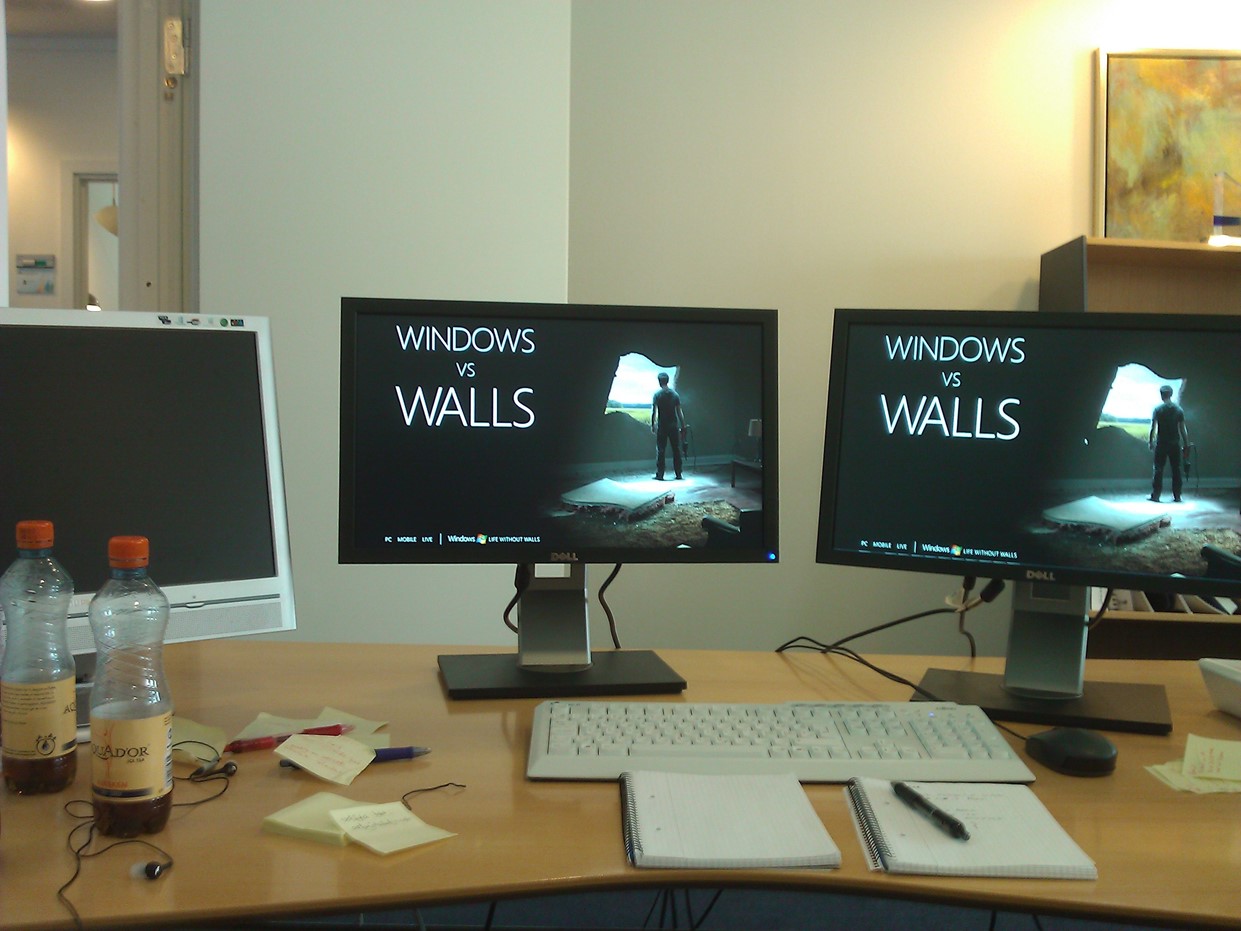 Windows 8
Today is also the day, where screenshots of Windows 8 build 9200 started flooding the internet and rumors quickly ran among the RTM bells!It took a couple of hours for Microsoft to officially respond to the rumors and now it is official, using build nr. 9200.16384.WIN8_RTM.120725-1247. Congratulations to the Windows teams and other teams working together with them to achieve this important milestone! Windows 8 will be available according to the schema below:
| Date | Available to? |
| --- | --- |
| August 15th | Developers will be able to download the final version of Windows 8 via your MSDN subscriptions |
| | IT professionals testing Windows 8 in organizations will be able to access the final version of Windows 8 through your TechNet subscriptions. |
| August 16th | Customers with existing Microsoft Software Assurance for Windows will be able to download Windows 8 Enterprise edition through the Volume License Service Center (VLSC), allowing you to test, pilot and begin adopting Windows 8 Enterprise within your organization. |
| | Microsoft Partner Network members will have access to Windows 8. |
| August 20th | Microsoft Action Pack Providers (MAPS) receive access to Windows 8 |
| September 1st | Volume License customers without Software Assurance will be able to purchase Windows 8 through Microsoft Volume License Resellers. |
| October 26th | General Availability (Aka. Regular customers!) |
Cheers!